We have special for pre-stretched screen silk screen frame.All popular size like 18x20",20x24",23x31" pre-stretched screen.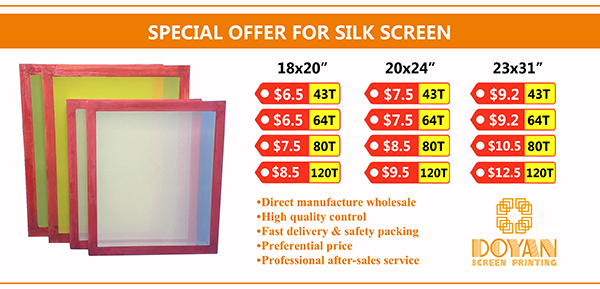 We produce any size frame and stretched mesh from 6T-165T.All frame size,aluminum tube,mesh can be custom made.With Kiwo red glue makes the screen in stable tension.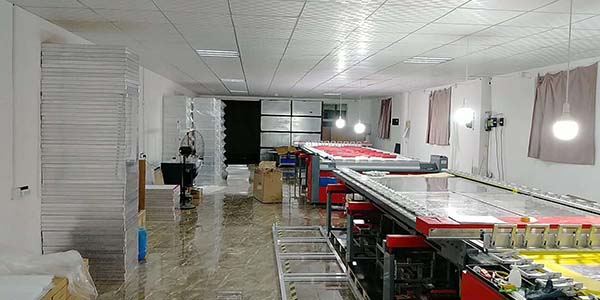 We had upgrade our workshop to serve domestic and international customers.With new mesh stretch machine we increased capacity at15000pcs-20000pcs screen per month.We accept OEM orders,Amazon,Ebay on line shop order,etc.Make sure delivery in time for each order.
Our company as a Screen Printing frame manufacturer ,if you need that pls contact us.