This is the only aluminium squeegee you'll ever need. The handle is clamped together with pinch screws, which hold the squeegee blade securely in place using the jaws of the aluminium handle. This means there are no screws going through the squeegee blade itself, enabling the blade to be easily removed if required; very handy if you ever want to experiment with different blade types, or for cleaning.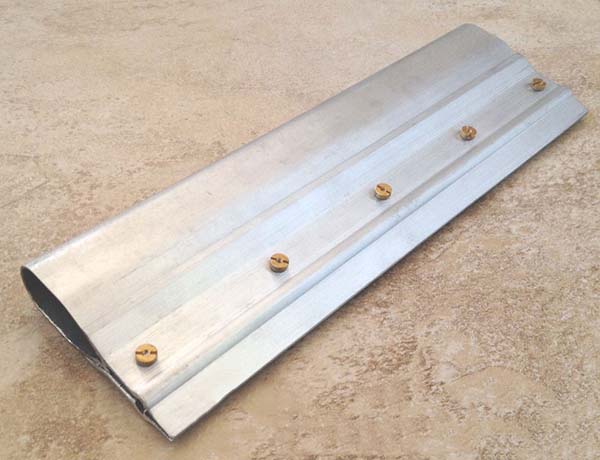 Aluminum handle squeegee
  ·Built rugged of rubber blade
  ·50-90 durometer squeegee are available
  ·Customs made size available
  ·Ergonomic style straight handle is designed for comfort
  ·Excellent abrasion and solvent resistance
  ·Applied for manual printing for T shirt,textile,etc
  Applaction:
  Our screen printing squeggee is widely used in the below industry.
  1.Textile screen printing machine
  2.Ceramic and sanitaryware industry machine
  3.Electronic machine,
  4.Window film industry, scraper film
  5.scraper automible,Car, Truck.
  6.UV ink industry
our company as a screen printing accessories Supplier ,if you need that pls contact us.