Item:Kiwo Red Glue Line Table Screen Frame
  Usage:screen printing important character , use the frame make the screen printing plate
  Type:
  Textiles printing groove screen frame , normal frame for graphics printing , big size screen frame for AD printing .
  High tension Electronics screen printing frame , Solar palbel printing screen frame etc .
  Normal size:
  18"x22" ,20'x24' ,23'x31',25'x36' etc other size can be design as request
  Or 20x30cm, 30x40cm, 50x60cm, 60x70cm, 50x70cm, 100x100cm, 120x120cm, 120x150cm etc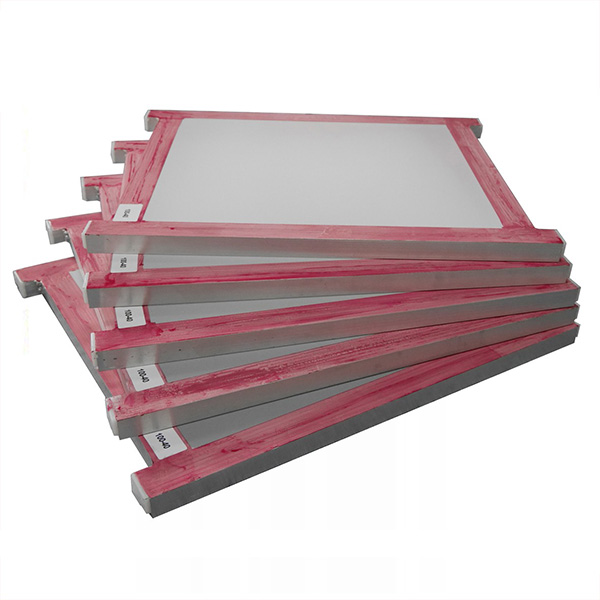 Features :
  High-speed, up to 300 dots coordinate/second
  Highly Responsive, First dot(click):8ms, continuously(writing):3ms
  High accuracy, automatic detection and reset function design, high reliability, track smooth
  Fault-tolerant design, Special structure, anti-static, anti-electromagnetic interference
  Proprietary anti-ray decline of circuit design
  Appliation:
  1. apply to textile screen printing industry
  2.apply to large advertising industry
  3. apply to manual and automatic screen printing machine
  4. Apply to: High precise LCD, high precise multi-layered circuit board and electronic printing ect
  Our Service
  1. We not only offer device, our own R&D teams is including shape design, and also covering software development. Any questions about our machines, we could provide you relievable question-solutions and after service.
  2. During our guarantee, we will take the responsibility for any defects our products.
  3. Some parts is available to be separated offered.
  4. OEM/ODM are welcome
  5. Any certificates needed please keep us informed, we will try our best to meet your demands.
  our company as a Screen Printing frame manufacturer ,if you need that pls contact us.