Screen printing frame
is available in a wide range of specifications and sizes can be made to order upon request.
Features.
* High quality aluminum profile material
* Polished and polished
* Fine welding
* Firm, flat, not easy to deformation
Type.
1. running table
screen printing frame
.
Suitable for running table printing, clothing printing, craft gift, leather, plastic and toy printing manufacturers; printing work is mainly manual type assembly line (running table) work.
2. Precision electronic aluminum frame.
Suitable for use by manufacturers with high precision requirements such as multilayer circuit boards, LCD, surface mount, membrane switches, ceramic decal paper, tobacco and wine packaging printing, etc..
Printing operation is mainly based on automatic screen printing machine, partly also suitable for precision semi-automatic screen printing machine.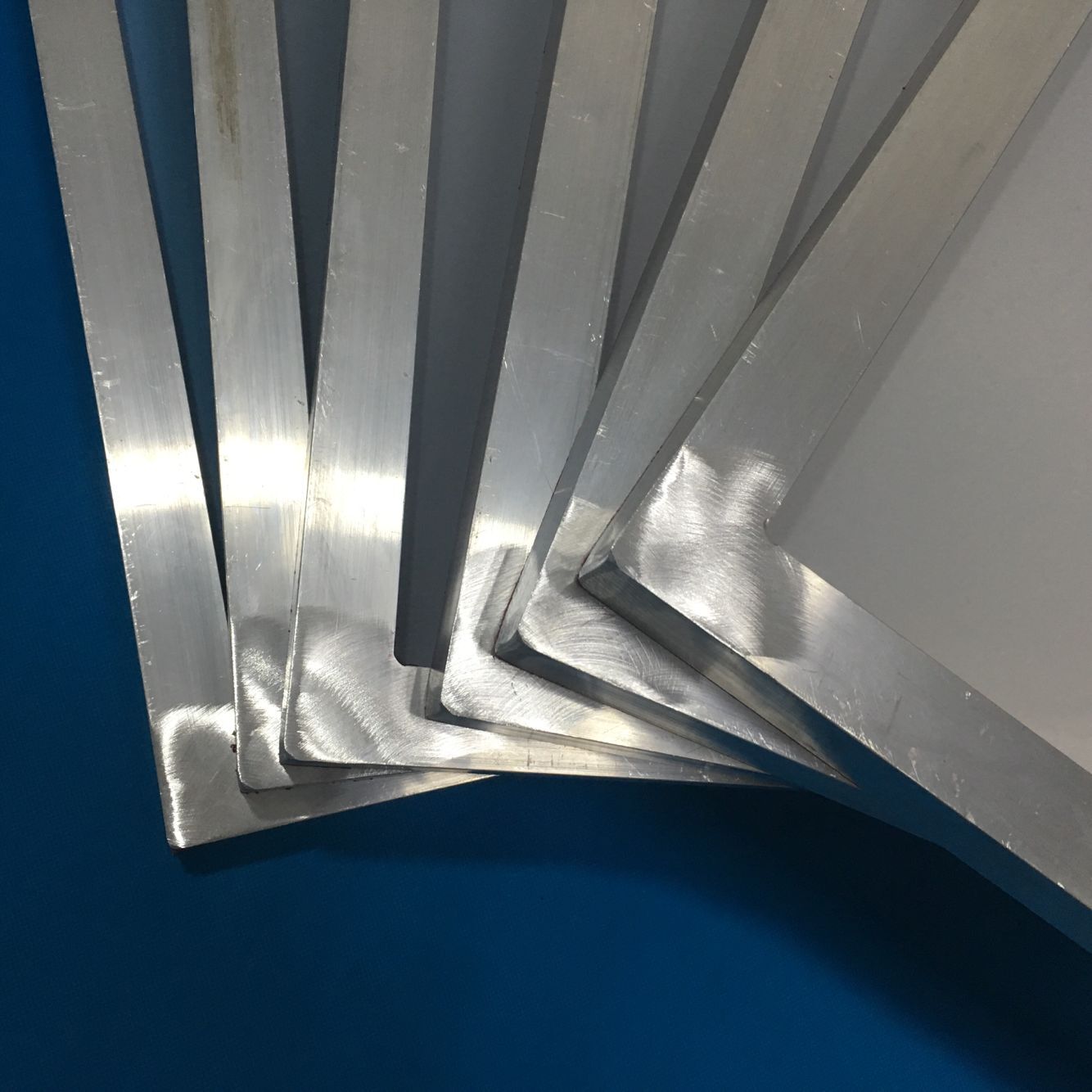 3. CD, ceramic aluminum frame.
Suitable for CD turntable, nameplate, drip glue, keyboard, plastic, shell and other common printing precision requirements manufacturers use: printing operations are mainly manual printing and small area printing machine; can be customized single-sided frame and curved frame and other shaped frame.
4. Large aluminum frame.
Suitable for large outdoor four-color advertising, light box printing, auto glass, glass curtain wall and other large-format printing factory use; printing work is mainly based on large-format screen printing.
5. Electronic
aluminum frame
.
Suitable for single and double-sided printed circuit boards, decals, glass printing and other printing precision requirements manufacturers use: printing work is mainly based on semi-automatic screen printing machine, part of the material is also suitable for manual printing