Feather & advantages:
  Environmental friendly Aluminum Alloy meets the standard of European ROHS.
  German KIWO adhesie, 100% monofilament polyester DPP mesh, which ensure a high quality and consistent printing process.
  Regular tension is between 17N to 26N in t-shirt printing application area.
  Each of the frame is strictly inspected before being sent to our customer. The tolerance of overall dimension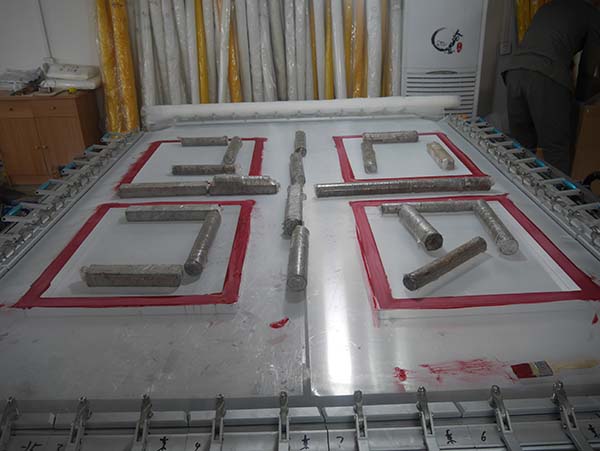 can be controlled within +/-0.5mm, and the flatness can be controlled within 0.15 mm.
  The frame Features: durable in high tension printing, corrosion-resistant, free from deformation, high recycle value. Different frame specification depends on the precision of overprint and printing graphic.Commonly we would sandblast and polishing the frames for our T-shirt printing customer.
  Mesh Features:The mesh with high strength, low elongation, good tension stability.
  The characters: strong printing durability, corrosionresistant, free deformation, high recycled value. We also can customize all kinds of specification frames or screens as per customers' requirement.
  our company as a Pre-stretched line Table Printing Frame Supplier,if you need that pls contact us.