Aluminum Handle Rubber Squeegee Features:
  1 Aluminum Squeegee available with 60, 70, 80, or triple durometer blade.
  2 Reduces cleanup time.
  3 Quick rubber replacement.
  4 Precision rubber alignment.
  5 Customers size are acceptable
  Standard Size:
  50*9mm ,55*9mm,45*9mm,50*7mm,45*7mm,40*7mm,55*5mm,
  50*5mm,45*5mm,40*5mm,38*8mm,35*5mm,25*5mm etc.
  Standard Hardness:
  55shore,60shore,65shore,70shore,75shore,80shore,85shore,90shore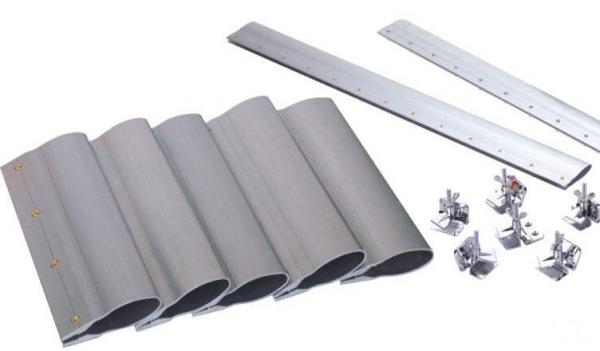 Applications:
  1,Precision Extruded Aluminum Squeegee, light weight yet built to last a lifetime. Ridges inside the squeegee opening help grip the rubber firmly with even pressure without piercing the blade or distorting it.
  2,Squeegee is held perfectly straight and flat. The squeegee is pre-drilled and screwed every three inches.
  3,To replace the rubber, simply loosen the screws and insert replacement rubber.
  our company as a Pre-stretched line Table Printing Frame Supplier,if you need that pls contact us.