We adopt Aluminum alloy material for the squeegee handles.
  Good appearance, light, durable with built-in copper nuts and stainless screws, unique design makes squeegee fixation.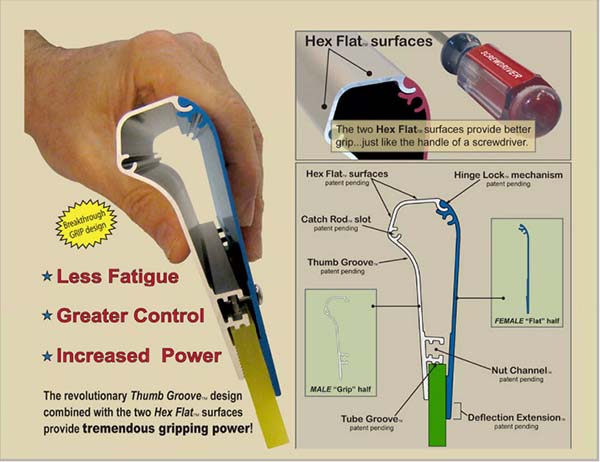 PU Squeegee:  50*9mm,55*9mm,45*9mm,50*7mm,45*7mm,40*7mm,55*5mm,50*5mm,45*5mm,40*5mm,38*8mm,35*5mm,25*5mm(Customized)
  Shore:55shore,60shore,65shore,70shore,75shore,80shore,85shore,90shore
  Shape:Flat shape,V shape.(Customized)
  Features
  Screen Printing Polyurethane PU squeegee Rubber Features:
  The best solvent resistance, multi-color printing.
  The highest wear rub electronic printed circuit boards.
  Excellent weather resistance (temperature, humidity) Container Printing (bottles, cans).
  Easy to grind automatic textile printing.
  Individually packaged to prevent light and dust, fingerprints or other machine printed
  Apply to textile screen printing industry
  Apply to large advertisement industry
  Apply for auto-printing machine
  Apply to: High precise LCD, high precise multi-layered circuit board and electronic printing ect.
  Apply to textile screen printing industry
  our company as a Screen Printing frame supplier in china ,if you need that pls contact us.